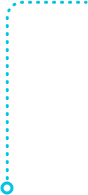 Erin Milligan
Founder and Chief Executive Officer
Erin has a diverse leadership and business background which includes top operational and Board level roles in start-ups, growth stage companies, not-for-profit organizations, and large for-profit enterprises. For the last 15 years, she has worked to invest in and build companies with disruptive technologies and business models. Several of these companies have been in the automotive industry and Erin has served as interim CEO, consultant to the office of CEO, investor, and Board member.
Erin has significant C-level management consulting expertise with Fortune 1000 companies and was a Worldwide Partner and Executive Compensation and Human Capital Practice Leader at Mercer, one of the worlds largest global consulting firms.   Erin is a firm believer in innovation and loves to build organizations based on the talents of its team members. She has formed P3Mobility with that objective in mind. She holds a JD from York University and a BA in Mathematics from University of Western Ontario.   Erin is a dual Canadian-US citizen who has resided in the US for 20 years, spending time and building networks in multiple locations including Chicago, Grand Rapids, Ann Arbor, Detroit, Orange County, Sacramento, Tampa, New York, and Los Angeles. Erin is based in Ann Arbor, Michigan.
Jeremy Ward
VP of Project Development and Operations
Jeremy is a technology product and implementation manager with a focus on leading high-impact initiatives. Jeremy spent five years with Deloitte Consulting's Government Practice helping to design, build and launch large tech initiatives and products in the public sector. He also has experience working at Amazon as a product manager and as a consultant to public-private partnerships around the world. He hopes to use his skills and experience to make positive changes for the world through technology.
Jeremy recently graduated with an M.B.A. from the Stephen M. Ross School of Business at the University of Michigan. He also has a B.S. in Industrial Engineering from the University of Illinois Urbana-Champaign.
Moslem Kazemi
Artificial Intelligence Lead
Moslem (Mo) is an expert in automation and robotics. He has over 20 years of experience at research institutions and commercial organizations such as Uber. Mo has a doctorate in Robotics from Simon Fraser University and is a postdoctoral fellow at Carnegie Mellon.
Martin Nathanson
Chief Technology Officer
Martin Nathanson has worked in automotive telematics since 1997 and has built a significant and expanding patent portfolio in this area. He is primarily focused on the evolution and development of wireless technologies that are converging to revolutionize the field of automotive transportation. He has both an in-depth technical understanding as well as a broad business and market understanding of the emerging trends in connected and intelligent transportation. Martin has been successful at filing and prosecuting strategically important patents in this area. Martin holds a Bachelors of Engineering Degree from University of Waterloo and a Master in Urban Planning from McGill University. Martin is based in Montreal, Canada.
Drew Miller
Autonomous Vehicle Lead
Drew is an innovator with a wide-range of experiences that makes him an AV lead for P3Mobility. He was an engineering manager for Uber's self-driving program. He also held roles at Goldman Sachs, analytics companies and insurance carriers. He graduated from the United States Military Academy at West Point and served in the armed forces.
Tom Tracz
Program Manager
Tom has 30+ years in the transportation industry with experience in Product Development, Program Management, Purchasing, and Operations. Tom ran the Program Management Office for a major Tier 1 supplier gaining experience in driving organization change and improvement projects. He is applying his experience to lead P3Mobility's Program Management office.
Josefina McEvoy
Partnership and Legal Advisor
Josefina is a legal and startup executive with over 25 years of experience providing an integrated approach to business problems in diverse industries around the globe. As a partner at various law firms, Josefina consulted for the Ford Motor Company for 12 years, as well as BMW, Porsche and Audi. She received her J.D. from Temple University Beasley School of Law.